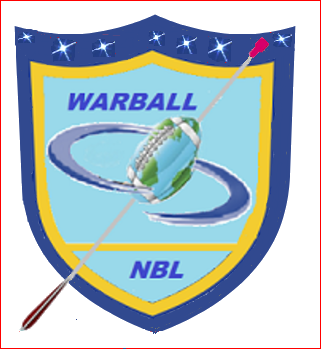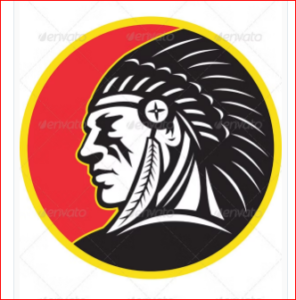 We Honor Veterans, Indigenous Warriors Worldwide Past and Present, women fighters, and future youth
THE NBL's WARBALL IS MARTIAL WEAPONS, MMA, FOOTBALL AND MORE!
*(THIS IS THE ACTION HOME PAGE SEE "INFO HOME PAGE" FOR MORE DETAILED INFORMATION ON HOW MARTIAL ARTS AND FOOTBALL COMBINED WORKS AND WHO WE ARE)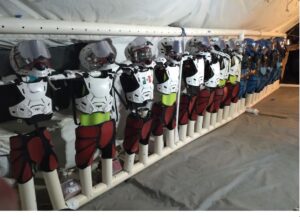 How WarBall is played. At 2:39 seconds, the run that shows what WarBall is all about
Join the Revolution!
We challenge the status quo of football but our non profit league's cause also is for gender equity, safer play for young people, and cultural exchange. Since 2020, our sister company, a warrior themed clothing line called budshido84.org supports worker's organizations and gives a voice to worker's rights by giving back to factory workers worldwide all net profits.
This page outlines just a few examples, missing is our women fighters/archers (coming soon), pursuit dogs (in training), sword play (newly introduced) and horse mounted archers.
Our "Info Home Page" lists more information about us in more detail.
First Down with a Weaponized FootBall and a Running Stick and Sword Fight
Briefly, however, the NBL's charter is to to advance our culturally inclusive sport into communities for the betterment of its people. Our global reach will bring people of different cultures together, creating a better understandings and tolerance.
"STICK FIRST" THEN TACKLE SLOWS DOWN IMPACT- THIS RULE ABOLISHES HIGH SPEED COLLISIONS!
Because the Blue Fighter initiated a "Stick Move" first, this Judo Tackle move shown is legal. The Blue Fighter would probably get 'style points' for artful skill, his or her team can exchange a total of them to negate a penalty or get a first down. They will not be applied to the score of game.
GLOBAL FOOTBALL FOR EVERYONE
As football fans, we are committed to expanding football internationally, not to mention saving it locally, and our version is literally the only chance for this to happen.
Speaking of people, we have historically themed uniforms, from the modern as seen here, to Old History, celebrating the cultures of the past in the form of Samurai, Spartans, Vikings, etc.
Furthermore, just about anyone with good foot speed, including women, can play because in the NBL as proficiency with the safe weapons is more effective than size or strength in most positions.
Our youth here in the States have been forgoing football (10% to 30% decline 2008-2019) to such an extent many programs have been abolished. A safer and more edgy form such as WarBall will rekindle the interests, and youth will be better prepared for life via their experience in sports.
WARBALL IS SAFER AND MORE FUN THAN FOOTBALL:
WarBall has started a revolution! Like any real innovation, it is counter-establishment, controversial, and filled with potential. And, like most revolutions, microscopic compared with the powers that be. However, we are ready to field two squads, so there will be more video action soon.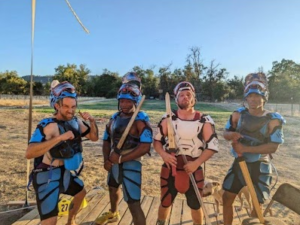 HOW IS IT SAFER?
Wrestling or Judo type (a "throw down") tackling is allowed but we abolish high velocity body to body collisions from any direction that happen in football. How? Because you, under threat of a penalty, must engage your bo fighting stick first (in a good faith effort to go stick to stick with the ball carrier) before shoulder strike, MMA or martial art move or a wrestling type tackle, slowing down speed of impacts…so WarBall is safer than football
Weapon Rules: Bo fighting Stick use is "stick to stick" or a "push"
(using both hands) stick move – no stabbing, club type moves or blows to head except targeting blacked out visor to downward to impair vision,or other impairment devices:
BY RULE "STICK PUSH" ONLY – NO CLUBBING OR STABBING OR BLOWS TO HEAD EXCEPT TO BLACKED OUT VISOR: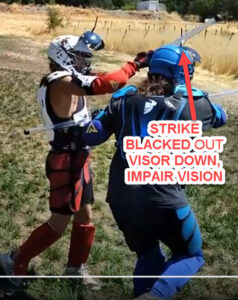 "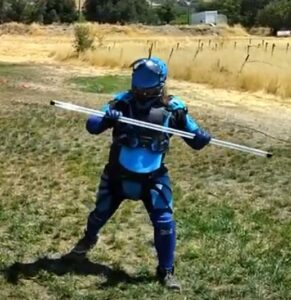 "Push "is legal strike with stick, no clubbing or stabbing
WarBall is more safe than football with a "PAYLOAD RULE". Use discretion to provide only the reasonable force necessary or will be penalized or ejected. If you are a 300 pound fighter and are blocking or tackling a 120 pound woman, you can not do more than reasonably needed to stop her. It is situationally dependent, if she is about to score or get a first down, the review of your actions will take that into account before assessing a penalty
HOW IS IT MORE FUN THAN FOOTBALL?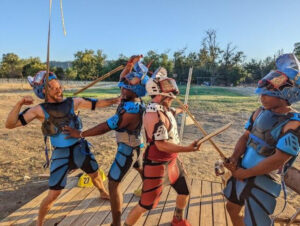 – If you like Cosplay or LARP, WarBall is especially for you
– Weapons are more fun than just hitting people like in football. We have Bo sticks for linemen, safe swords fighting (fairly long so can function as a stick) for DB's and WR's (leaving hands free), safe arrows coming at you and canines (muzzled and trained to grab ball) for you to use or avoid. Our horse mounted archers and safeties, preferably female, will patrol the field and horses the sidelines. As one of our fighters, we can tell you the feeling is much like the chaos of a real battle and you will replay what happened over and over again in your mind as something amazing.

SAFE ARROW WITH SAFETY TIP
– A "weaponized" football that you can fight off tacklers, the QB now can take on sackers with our ball (see below) before throwing or running with it. Running backs and receivers fight people with it while running downfield. Fun to play or watch

Our Patented BangBall…"Bang" is the Chinese word for "stick" and the staff is the most revered weapon in Kung-fu
–This is a legal play by Quarterback using a Martial Arts move only after stick contact. No more heavy hits on a defenseless Quarterback!
It's fun to harmlessly disable (with our devices) an opponent or to avoid being disabled, in football you just get knocked down or run somebody over. In WarBall you do that plus many other types of engagements, weapon blocking, hand to hand combat, Martial Arts (as authorized, for example no blows to knees) all while running down field. You are more immersed mentally and physically than in football, more like boxing combined with a ball sport, if you can imagine that. After a play, you feel exhilarated, your senses most times are overloaded.
–
Two types of impairment devices to simulate combat injury:
1. Non transparent or blacked out visor:
The Red fighter (in Team Mexico uniform) below is targeting the non-transparent visor and once dropped, the Blue Fighter's vision is impaired. If a ball carrier, play is halted. This is simulated combat injury, so it is realistic that he or she could not go further. If contact made with stick but visor does not drop, tackling or MMA move is allowed. You must make a good faith effort to engage a weapon as your first action.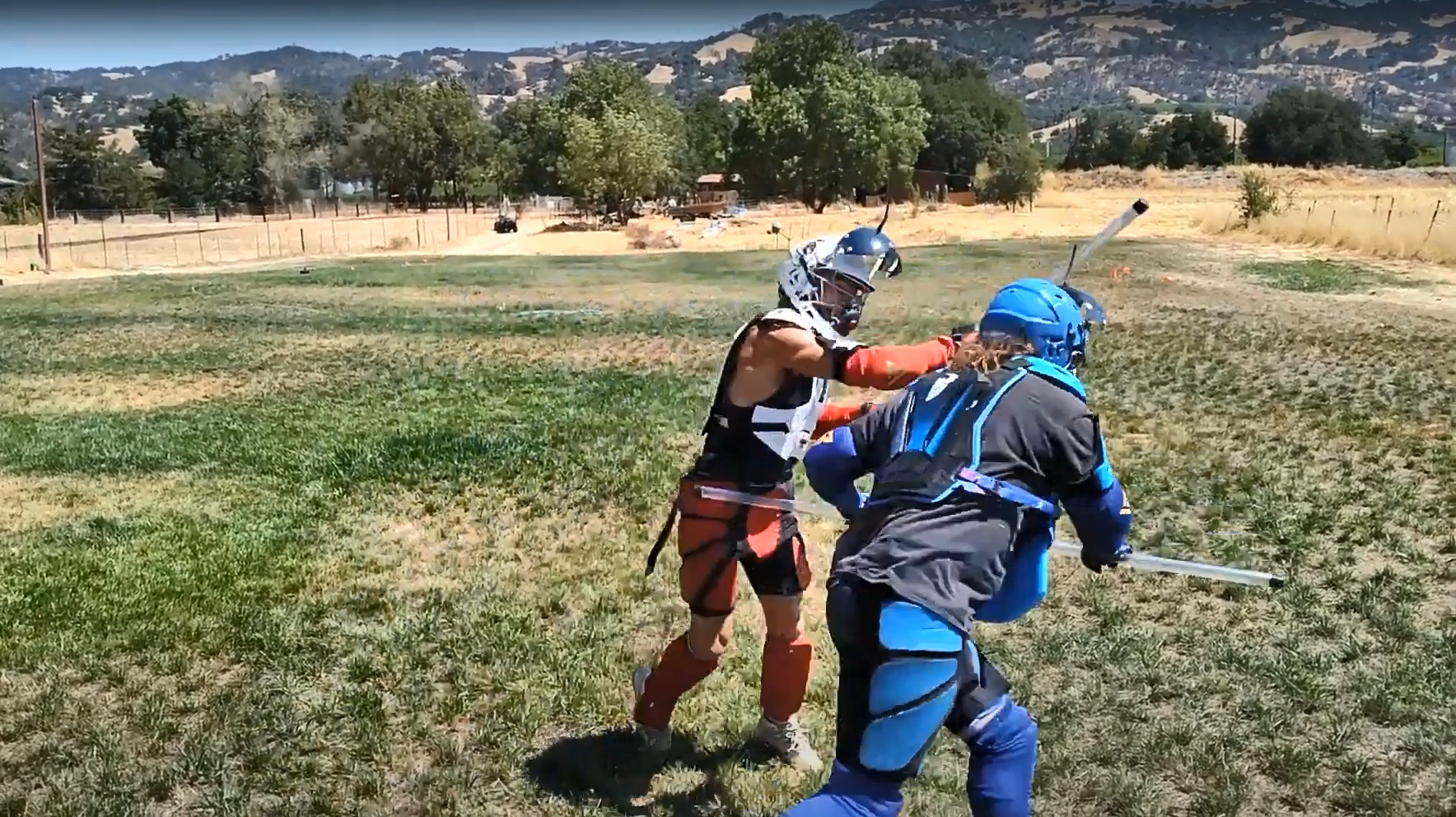 The Red fighter is targeting the non-transparent visor and once dropped, the blue fighter's vision is impaired.

2. The Smash Mouth LED button
YOU IMPAIR A FIGHTER'S VISION WITH A SOFT STRIKE TO THE "SMASH MOUTH" BUTTON AS SEEN BELOW.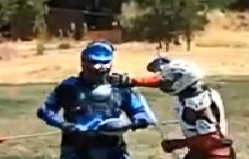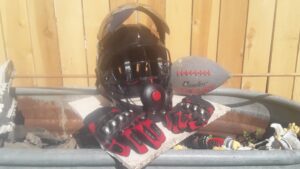 LIGHTS ARE TRIGGERED BY BUTTON ENABLED BY A SOFT STRIKE TO FACE MASK BY PALM OR FIST, IMPAIRING VISION SIMULATING A COMBAT INJURY. IF A BALL CARRIER, PLAY IS BLOWN DEAD.
Why support WarBall?
– WarBall has Martial arts (including judo). Once levied upon an opponent, it evokes artful skill and thus self satisfaction, more fun than than just crashing into someone
-To contribute to something new and that also is something important is also fun, as you are a vital part of a serious attempt to change sports:
– We will have historical (samurai, viking, gladiator, etc.) uniforms eventually- it's fun to look historical
– We pay homage to ancient warriors and its fun to fight in a historical context – you don't just play for a team, you are a more of a soldier representing your country from the ancient days.
-You fight for causes: to revolutionize football as safer for our youth, to bring equity for women fighters in football, and to bring cultures together. We will export WarBall and fight country against country-
-To bring joy of the great sport of football to countries who would never otherwise accept football
-A chance to build something revolutionary from the ground up. If WarBall takes off, you will be there at the beginning, reap the benefits with stock ownership, and afford you bragging rights forever.
.
From William, founder and creator:

I think together we can make this happen. Even if we don't, I can promise you WarBall will offer you leadership, friendship and it's best efforts to succeed. We work insanely hard for you. Most importantly, though, is fighter safety, and, next, to have more fun than I can describe here accurately. It is a blast to play WarBall! You may contact me directly at the contact info below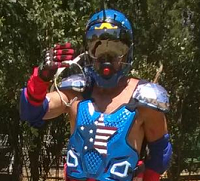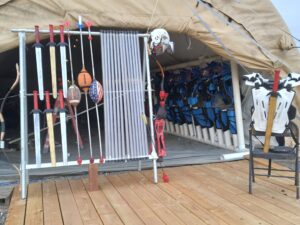 Ready for Battle! Wide receivers, Defensive Backs, and Running Backs have magnetically mounted safe (polycarbonate) swords on back of chest armor. This leaves hands free, but quick to deploy weapon to block, disable, or tackle. All other fighters have a fighting sticks except QB who uses a BangBall. The ball in the middle has a Apogee F-15-0 rocket engine mounted at the tail. It will be tube launched for kickoffs, complete with a drogue chute to slow it down for the catch. The ball had to be placed towards the rear otherwise it tumbles end over end. Exciting! Video to follow soon, still in testing phase.
In WarBall OL and DL use fighting sticks, DB, WR, and RBs use swords. Here is a legal martial arts move to supplement the stick.
Defensive back versus Wide Receiver blocking. Elbow Strike in one example is decent martial art move. Swords are sometimes used like a fighting stick for blocking, other times as a blade. What's missing is a strike to the non transparent visor which impairs vision.
DB uses sword to knock down non transparent visor so play is dead at that spot, WR could have blocked the sword with the bangball, and if so, DB best option would be to try and tackle him, or smash the face mask button, triggering the LED's in the helmet, which also is whistled dead at that point.
Offensive line blocking with sticks against Defensive line plus live video kick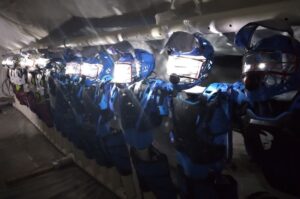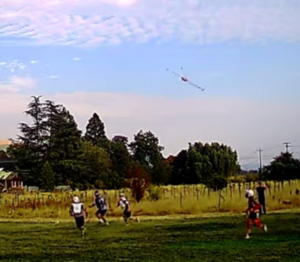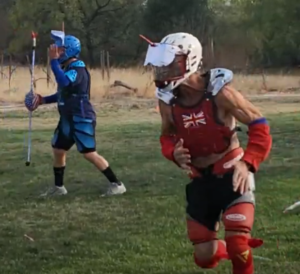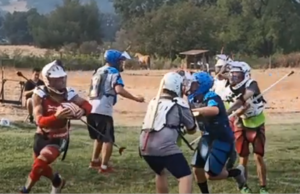 WE PRACTICE ON SUNDAY IN GEYSERVILLE (NEAR HEALDSBURG)

MORE INFO OR IF YOU WANT TO PRACTICE TEXT
707 688 3312
 WarBall is now official sponsor of Redwood Empire Rugby (comprised of Polynesians by tradition but anyone is welcome) and also will manage operations for team. RER will assist WarBall in its development by supplying fighters for practice and testing of equipment.